Risk Management
The Risk Management report allows you to compare driving behavior across vehicles, drivers, and groups. The report is generated based on the exception rules you choose to enable in the Fleet Management application.
Select Activity > Risk Management to access the options for running the report.
Click the Exception rule text box to open a dropdown menu of available enabled exception rules.
The View by and Run report by options allow you to filter how you see results.
Viewing the results by Vehicle allows you to see all exceptions generated by a vehicle regardless of driver; viewing the results by Driver allows you to track a driver's behavior across multiple vehicles.
In both cases, you will need to have the Run report by option set to Individual vehicles or drivers to see these results. Setting this option to a particular group displays only data for that particular group regardless of whether the View by option is set to vehicle or driver.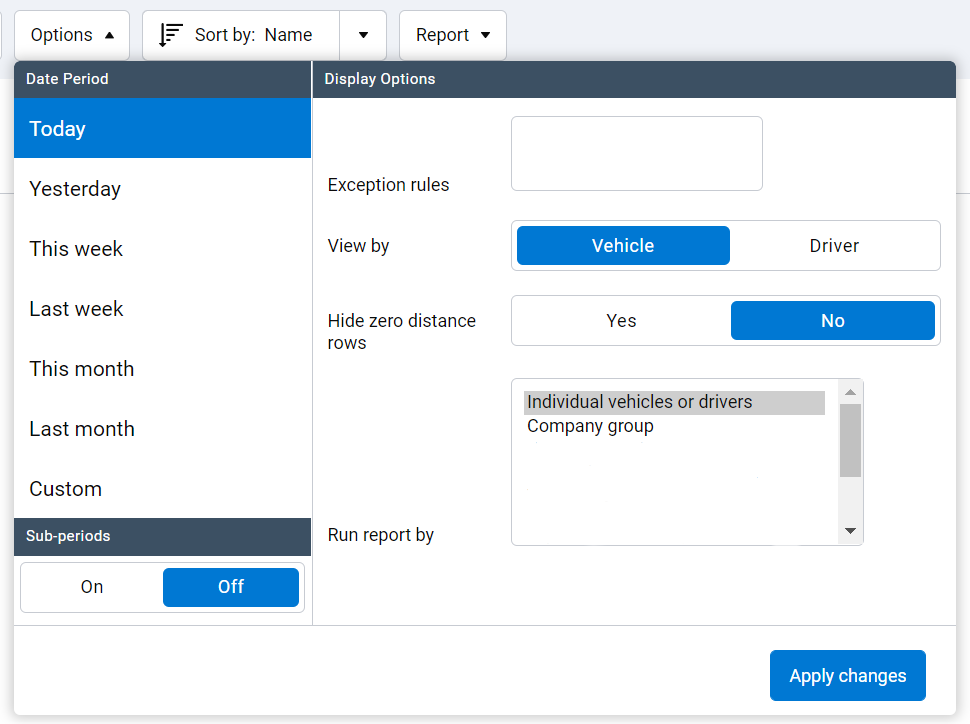 Select the Report option from the top menu to view options for downloading the report as a PDF or Microsoft Excel file.