To order a product, please visit this article: Product Ordering
Introduction
This article will assist you in successful installation of telematics devices in the CalAmp TTU-7X0 hardware family according to the configurations designed by Utilimarc Telematics. The part number for this device is "TTU07H200" or "TTU730LA" depending on the mobile network of the device.
Kits using this device contain no additional parts, as devices in this family have no external connections. Instead, only the device is included: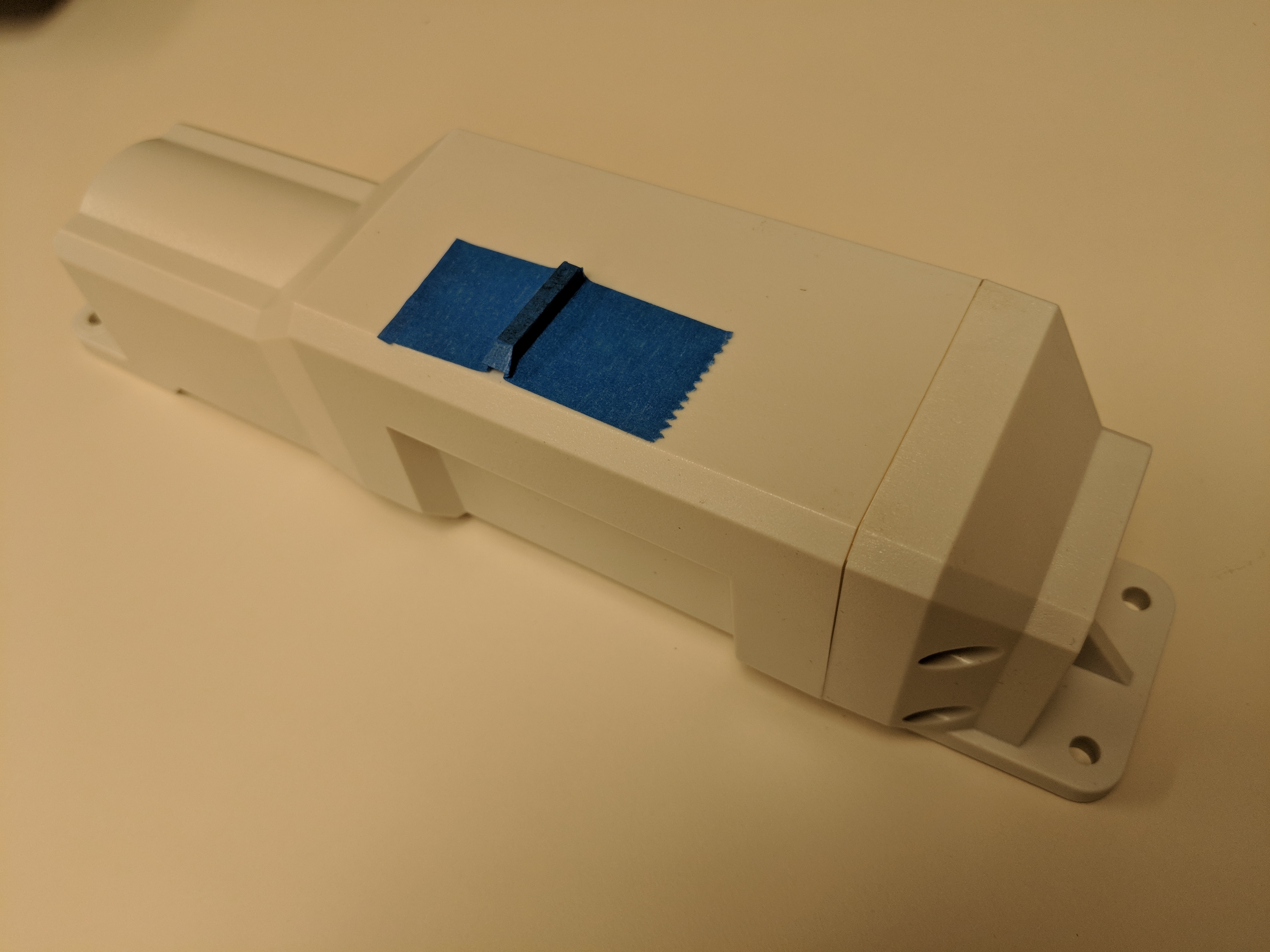 Step 1: Record Vehicle / Equipment Information
If the unit data is not already associated with the device, the first step of the installation is to record the following information prior to plugging the telematics device into the vehicle:
Unit number

VIN Number or other Serial Identifier

IMEI/MEID/ESN Number located on the back of the device

Current vehicle odometer reading, if applicable

Current vehicle engine hours, if available
The vehicle data should be recorded on our online fillable form.
Please fill out required fields (Company Name, Unit ID, ESN located on the back of the CalAmp device, VIN, Odometer Reading) and submit the form. You will receive an emailed summary of the action taken from support@utilimarc.com once it is complete.
More information for the fillable form can be found here.
Step 2: Plan the Installation
Device Placement: Attach the TTU to the solid body of the vehicle or other rigid surface, preferably not to plastic panels. The installation location should be sturdy enough to be drilled into and support the weight of the TTU using the packaged mounting hardware.
Though the TTU720 and TTU730 are IP67 weatherproof rated, they are best to install in a location out of harm's way. Typical installations will place the TTU in an enclosed compartment on the equipment if possible. As this device contains an internal antenna, do not install it within a metal container, as this could obstruct the GPS signal. If there is no enclosed option available that meets this requirement, the device may be mounted externally.
Internal Antenna: As mentioned earlier, the TTU-720 and TTU-730 have internal antennas and do not require an antenna to be installed.
Step 3: Device Installation
As the TTU does not require any wiring, the installation of the device consists of mounting it at the planned location from Step 2 and removing the magnet that is taped to the device. This magnet controls a battery cutoff switch within the device that prevents it from reporting while being shipped. If this magnet is not removed, the device will not report its location.
Step 4: Data Validation
TTU-7X0 devices do not report until their designated heartbeat time each day. As such, validation of GPS data cannot be performed until an event is received at this time the next day. For more information on data validation, See Data Validation article